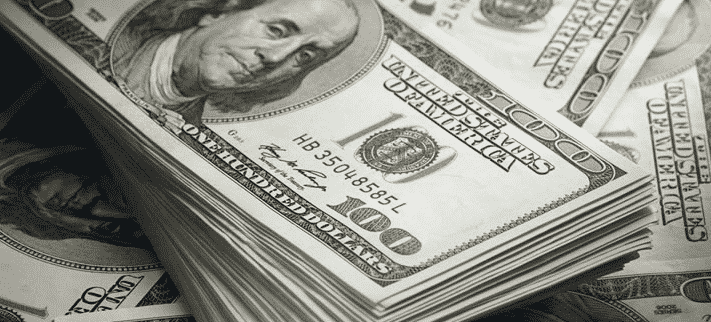 US Dollar as Reserve Currency is Fragile According to Cryptocurrency
June 12, 2018
The US has held the status as the premier worldwide reserve currency after overthrowing the British pounds in 1945. However, this position is being threatened today by the US's unilateral approach to foreign policies and trades.
The US dollar is feeling a little pressure since, in the recent years, other currencies have been rising in number in all other growing economies across the world. Both yen and euro have now been accepted as dollar's equal that several countries today hold them as a reserve fund.
Furthermore, even China now holds this position as the International Monetary Fund has just recently announced the Chinese Yuan as a global reserve currency in 2015. Last year, there were geopolitical issues found that affects US's status as reserve currency.
This includes China's rise and assuming a more prominent role in financial markets and global trade. Additionally, there is the North Korean regime, which strives to show untouchability and credibility ass a nuclear power.
It has a great impact on the relations between US and China while also concerning Japan ass it deals with domestic threat and foreign policy. Lastly, the US and Europe's loosening transatlantic alliance proves to have an impact on US' reserve currency status.
Today, Europe and the EU are seeing itself to becoming more of an independent superpower after the German elections. But more than geopolitical reasons, many other reasons affect US's status. Many factors play part in the qualification for a currency to become a reserve currency.
One is the country's economic indices while international politics are also significant. Many reasons affect how US's current status as reserve currency is fragile. One of the biggest matters to complicate it is cryptocurrency and other emerging technologies.
According to Bloomberg, the fact that US's has unilateral trade policy and foreign policy is like a temptation for the world to find an alternative. One of those alternatives is cryptocurrency. Right now, cryptocurrency has enough technology that's capable of bringing any imaginable changes to life.
If people simply let their mind wander enough, they can discover a new alternative to US dollar as a reserve currency. This is as per people's adventure and exploration of today's emerging technologies. However, it definitely represents a possible major disruption in the world's monetary system.
At the same time, this could redefine the meaning of international power. This makes it important to give more attention to cryptocurrency and emerging technologies in the future. Cryptocurrency could very well be US's downfall.