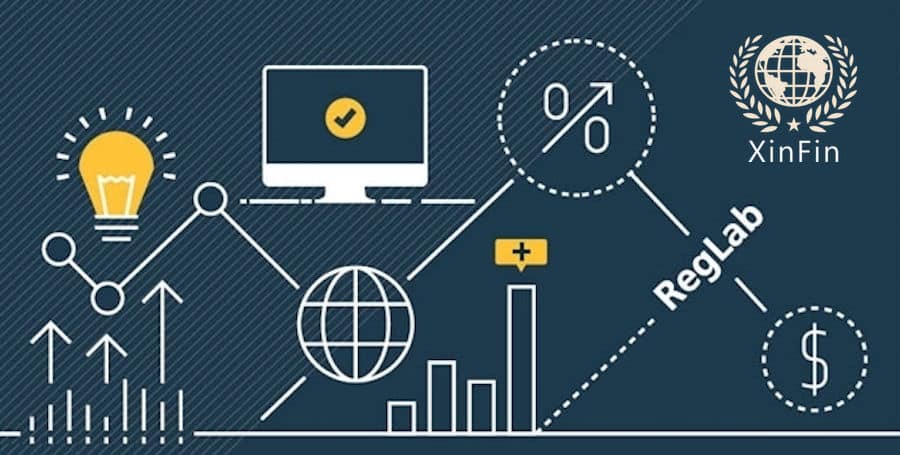 XinFin chosen as official participant by Abu Dhabi Global Market Sandbox
September 14, 2018
Breakthrough hybrid blockchain platform for global trade & finance, XinFin, has been chosen as an official participant of ADGM 3rd RegLab Cohort.
September 14, 2018: XinFin is pleased to announce its official selection in the esteemed ADGM (Abu Dhabi Global Market) 3rd RegLab Cohort this month. As part of the selection, the revolutionary hybrid blockchain platform will be able to live-test its TradeFinex portal under full regulatory supervision of ADGM Sandbox. One of the major international participants in the Cohort, XinFin also has plans to create innovative fin-tech solutions especially for SMEs (Small & Medium Enterprises).
Abu Dhabi Global Market is a major international financial center for regional, local and international fin-tech businesses. ADGM Sandbox is one of the most renowned FinTech regulatory and XinFin's participation in its Cohort offers the blockchain platform a great opportunity live-test its solutions with ADGM clients under full compliance and as per all the regulation standards.
"It's a proud moment for us to get selected by and join hands with the esteemed Abu Dhabi Global Market. Our official participation in Abu Dhabi Global Market Sandbox will enable us to evaluate, monitor as well as live-test our next-gen solutions independently with illustrious ADGM clients and that too under full compliance and with strict adherence to set regulations", said Atul Khekade, the head of Ecosystem Development of XinFin.
XinFin represents a futuristic enterprise-ready hybrid blockchain for global trade and finance. The company is driven by the mission to remove the gap existing in global infrastructure development which is eventually hindering the growth of international trade and finance. A lot of factors are hampering global infrastructure development today, including – outdated nature of infrastructure investments, issues of conventional providers, absence of a strong global financial marketplace, cross-border latencies and more. XinFin is designed to address all these woes with its innovative "hybrid" blockchain technology that will facilitate easy cross-border transactions, digital contracts, flawless asset digitization as well as convenient real-time payments & settlement benefits.
"Our TradeFinex platform is a P2P portal powered by smart contracts and will integrate financial solutions of ADGM under its sandbox environment. We are hopeful, under the ADGM live sandbox regulation, we will be able to experience the best evaluation of TradeFinex and its capacity to benefit SMEs with our innovative payments, financing as well as insurance solutions."
For more information, please visit: https://www.xinfin.org/