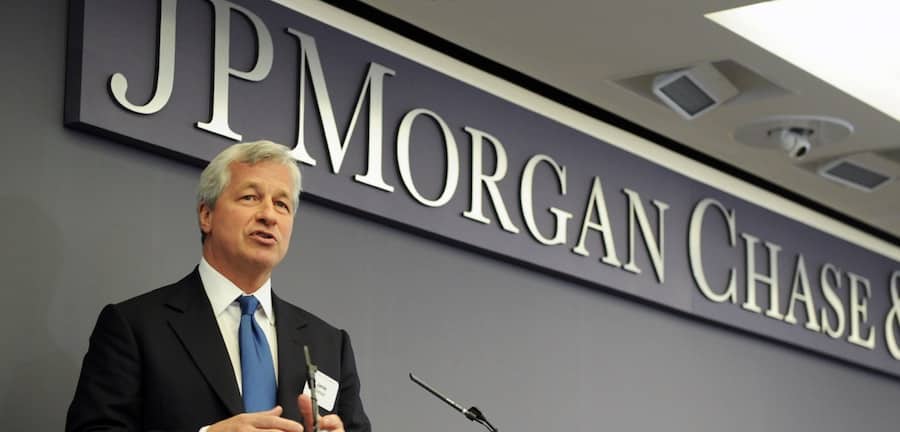 "A Whole Lot of Things" Are Possible with JPMorgan Chase's Use of Blockchain, According to Jamie Dimon
August 18, 2018
Jamie Dimon, CEO and chairman of JPMorgan Chase, feels confident and optimistic regarding blockchain tech. However, he avoided commenting about cryptocurrency. In an interview published in the Harvard Business Review in its July-August issue, he said that the biggest thing that could possibly disrupt their business is the fiat payment apps.
JPMorgan Chase is the biggest of the Big Four Banks of America. Dimon was asked about the chief competitive threat of his company. In his answer, he talked about what he named as "new forms of payment." These new forms of payment, which he named to be PayPal, Alipay, and Venmo, are doing great in entrenching basic banking services in chats, social media, and shopping experience of customers.
Dimon didn't mention crypto as a possible disruptor to his company. However, when asked about this opinion on cryptocurrency, his only argument is it is entirely different from gold and fiat currencies. Both having the support of the law, courts, police, and are also not possible to replicate. Gold and fiat currencies also have strictures.
On the other hand, Dimon pointed out that the "real' one is the blockchain technology, meaning that cryptocurrency is not. According to him, JPMorgan is trying out blockchain. They are likely to use the crypto technology for a number of things. The official position of JPMorgan and Dimon when it comes to cryptocurrency is not always aligned.
However, the past year has shown that them to sometimes shift over. On that note, Dimon once called Bitcoin to be a "fraud" back on September 13, 2017. He did it at an investor's meeting where he also threatened that any of his employees found to be trading bitcoins on the accounts of the company will be fired.  JPMorgan seems to have a contrasting view about cryptocurrency.
In an SEC filing by the bank on February 27 this year, it marked crypto under the "competition' subsection of the report. It says there that cryptocurrency can put some downward pressure on the fees and prices of the products and services of JPMorgan. It's also said that cryptocurrency may cause loss of market share for the company. JPMorgan also called crypto as the "face of the innovative maelstrom around the blockchain technology."
On the other hand, Dimon's stance is more of the same. In the recent months, however, both Dimon and JPMorgan have been evident on being confident about blockchain's usefulness for the company. With that, the company announced on May 17 the creation of a new position as head of their crypto assets strategy.